Mississippi Baptist Medical Center PGY1 Pharmacy Residents
Danny Yang, PharmD
PGY1 Resident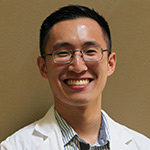 Undergraduate degree
Bachelor of Science in pharmaceutical sciences; University of Mississippi; 2018
Pharmacy degree
Doctorate of Pharmacy; University of Mississippi; 2021
About Danny
Danny was born in New York and raised in Winona, Mississippi. His areas of clinical interests include internal medicine, infectious diseases, and cardiology. Danny enjoys going to the gym, discovering new music and trying new foods.
Why did you choose Baptist?
As a PY4 student, I learned so much from my clinical rotation with Dr. Tripp Dixon, and I felt at home with the exceptional preceptors here. Moreover, I wanted a learning environment where I could fully practice to the full extent of my license, and I was confident that MBMC would provide that for me.
What is your day like?
While no two days are ever the same here, our clinical routine involves working up our patients upon arriving at the hospital, meeting with our preceptor (and students if present) to go on rounds, and discussing treatment plans. Most days I am also precepting students, participating in topic discussions, attending clinical meetings when possible, doing pharmacy consults, and being available for any other projects/assignments that need attention.
The fact that you never know what to expect each day, especially with a pandemic going on, can make residency challenging at times. However, this also gives us so many learning opportunities as well as opportunities to make a difference for at least one patient, which is the most rewarding part to me.
Why did you choose pharmacy as a career?
I started out in pharmacy because I wanted to be in healthcare, and Ole Miss just happened to have a great pharmacy program. I knew pharmacy was my calling after volunteering at the Jackson Free Clinic and seeing how important having a medication/problem solving expert on the healthcare team really was.
Why would you recommend Baptist to a prospective applicant?
If you're looking for a learning environment with great preceptors who will give you autonomy, but are also genuinely invested in your learning and growth as a pharmacy resident, as well as a wide range of clinical pharmacy services, MBMC is the place for you.
Zach Allen, PharmD
PGY1 Resident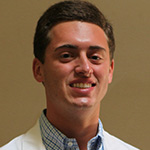 Undergraduate degree
Bachelor of Science in biological sciences; Mississippi State University; 2017
Graduate Degree
Master of Science in biomedical sciences; William Carey University; 2018
Pharmacy degree
Doctor of Pharmacy; William Carey University School of Pharmacy; 2021
About Zach
Zach is a native of Louisville, Mississippi, who enjoys watching and playing baseball, spending time with friends and family, and hanging out with his dog, Doc.
Why did you choose Baptist?
When looking at residency programs as a student, the diabetes management rotation was one of the things that sparked my interest in MBMC. It is unique because no other hospital has this distinction in Mississippi. During my interview, I enjoyed the hospitality and kindness of the preceptors which sold me on MBMC.
What is your day like?
Every day is pretty different. Each morning is mostly devoted to patient care while the afternoons are full of topic discussions, meetings, and other projects. With COVID still impacting our communities, challenges are almost expected with patients, but it is great to have supportive preceptors to help work through each difficulty.
Why did you choose pharmacy as a career?
I always had an interest in medicine growing up, and I really enjoy serving others. I chose pharmacy because it provided a variety of career options and the ability to improve patient care.
Why would you recommend Baptist to a prospective applicant?
If you are looking for a close-knit residency program, Baptist is your place. There are a variety of rotations offered here that allows for lots of patient interaction. The preceptors are great and will provide you with experiences to continually learn from each day.